PD at Your Fingertips
educreds makes it easy for educators, schools, and districts to find and manage professional development opportunities.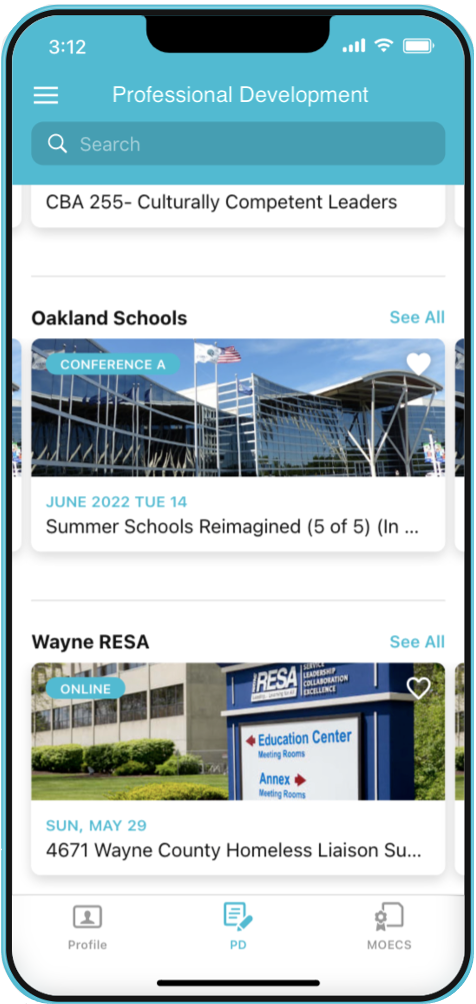 Features
Extensive PD Database
Organized collection of educational opportunities.
Real-Time Updates
Immediate delivery of data with minimal delay.
Custom Search
Tailored results to provide specific and relevant content.
Web & Mobile Apps
Access system resources through various software applications.
Personal Profile
Highlight and track important features on the platform.
Technical Support
Chat with representatives to assist with any software issues.
Discover your full potential with our educational resource.

Join us and make being certified easy.